Have you seen our Cake Pop Maker? Oh yes we are trendin'. The beauty of this cake pop maker is that you can cheat – no we don't mean like how Serena Williams took a taxi to complete her own 5km charity run.  This will just save you a couple of steps you don't have time for. The hardest decision that may be the time consuming part, is deciding if you want to make the cake pops out of mud, red velvet or vanilla. The best part of all is you can find many cake mixes in store for ease (cheating again woops!)
Once you have "baked" your cake pops the fun part starts – decorations.  Whether you want to use sprinkles, nuts or food colouring, the below images will inspire you to make cake pops "pop".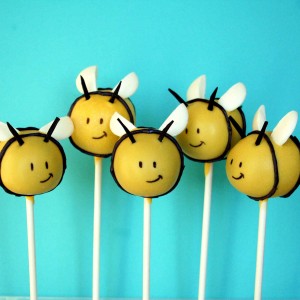 Source: babyis
What a great and fun way to turn cake into a finger food. We love being savvy!
Grab your own Cake Pop Maker in store now (check your local store for availability) but before other Nigella Lawson followers get there first.